We are one of the premier t-shirt quilt businesses in the country, serving both local and internet customers. We currently create over 400 high quality t-shirt & memory quilts each year, and will give your t-shirts the same care from the time they arrive at our door until we deliver your quilt. We strive to exceed your expectations in every way. Contact us today for more information!
About Betty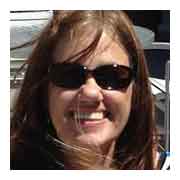 I am a member of several professional organizations and remain current with the latest techniques and designs by attending Quilt Market and several instructional courses each year. I take pride in the high quality of the quilts I make. In addition to my love of quilting, I love T-Shirts, and enjoy seeing each new collection that comes through the door!
Memberships and Associations:
IMQA - International Machine Quilters Association
Central Texas Longarm Quilters *
FML Longarm Association * **
WHQG - West Houston Quilt Guild ***
QGGH - Quilt Guild of Greater Houston ***
Tri County Quilt Guild * ***
NQA - National Quilting Association ***
* Charter Member
** Board member
*** Past Board Member
The Shop
They say that if you do what you love, you nev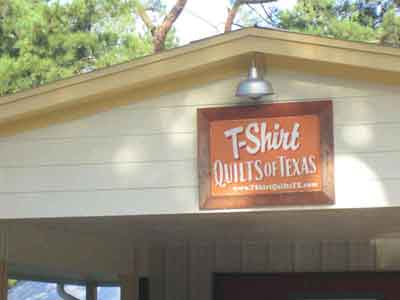 er work a day in your life.
In September 2012, we moved to our new location. The shop is almost double the size of our old location on The Street of Dreams.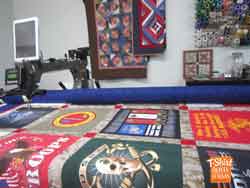 Our Gammill Longarm is enhanced with the Intelliquilter computer and enables us to give you the highest quality quilting available. Every quilt is professionally quilted for durability.